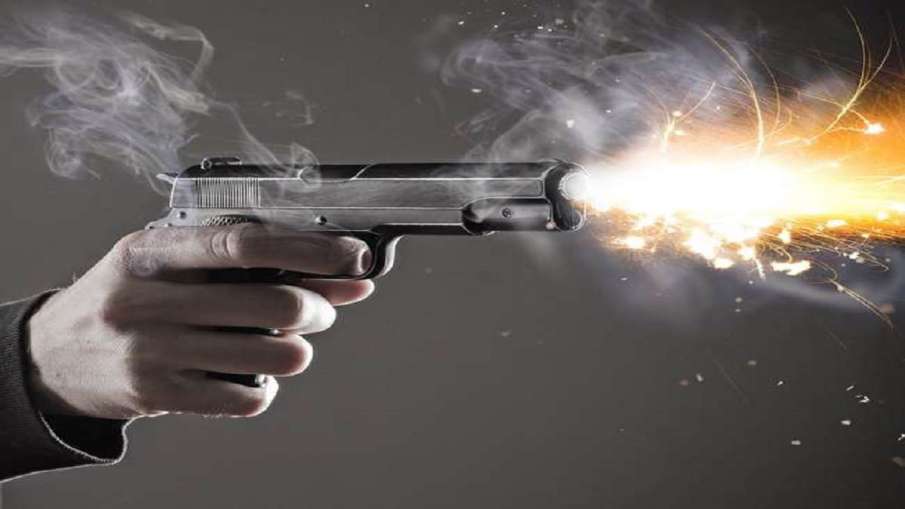 On Saturday, shots were fired at the Aligarh Muslim University (AMU) campus in Aligarh, Uttar Pradesh. Due to which the atmosphere in the university worsened. Here, two boys from outside entered the campus and threatened a student. When other students confronted him, he started shooting. However, no one was shot.
After firing bullets, both boys started running from the spot. After which the security personnel present followed him for a long distance. After which one of the accused was caught, while the other escaped. The police have recovered a pistol and a large number of cartridges from the accused. During interrogation, the accused said, "The girls on campus laughed when they saw us. So we shot in anger."
event Saturday afternoon
About the incident, a teacher from the university said that some students were sitting in the campus around 12.30pm on Saturday. Meanwhile, a young man came there and started threatening the students. Arguments started on both sides. Seeing the youngsters from outside, senior students also came there and asked them to leave. He said that both young people left. After some time they came back again and started shooting. This caused a stampede on campus. After which the security personnel reached there after hearing the sound of gunshots. On seeing them, both the accused started running away on the bike.
The security personnel chased and caught the accused
Both the accused reached Jeevangarh while running away from the university. AMU's security team also chased both the accused. They also followed him and reached Jeevangarh. Where both the accused hid their gun bags. Meanwhile, the security personnel nabbed the accused Shoaib alias Choba. A pistol and more than 24 live cartridges were recovered from his bag.
The police took the defendant into custody
After being caught, accused told Shoaib that he left the campus. During this, the students sitting there had commented on him. When he protested, both sides got into a fight. He then carried out the incident. The police have started questioning by taking the defendant Shoaib into custody, while the other accused are also being searched.
Latest Uttar Pradesh News