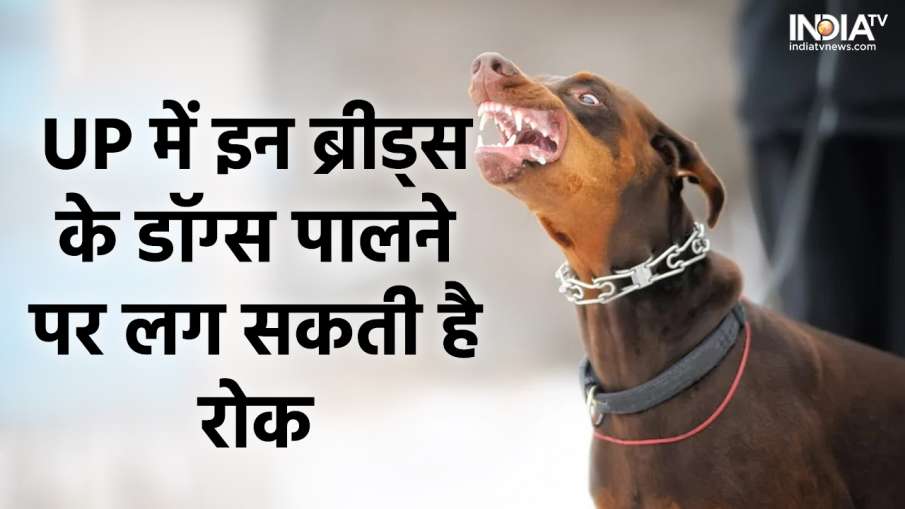 Highlights
The urban development department has demanded from the government
5 thousand people have dangerous dog species in UP
178 people have Rottweiler in Lucknow
UP news: Incidents of dog attacks are constantly increasing in Uttar Pradesh. Recently, a woman died after being bitten by a pit bull breed dog in Lucknow. After which there were demands for a ban on keeping dogs of violent species. After which this campaign gained more strength after a similar incident in Meerut on Saturday. Now comes the news that the state may ban the breeding of predatory breeds.
The state's urban development department has demanded a ban on the breeding of three predatory dogs in the government. A letter has been written to the government about this. Species such as Pitbull and Rottweiler are prominent in this. In addition to this, there is a species of Mastim, the breeding of which has been demanded to be banned. This decision was taken in a meeting held under the chairmanship of Special Secretary, Urban Development Department, Rajendra Panesia.
80-year-old mistress killed by pit bull in Lucknow
Recently, in Lucknow, Pitbull had killed his 80-year-old mistress by biting him. Since then, the issue of dog ownership has been serious. According to a list by the Lucknow Municipal Corporation, 27 people in the city own a pit bull. If this proposal is passed here, then Uttar Pradesh will be the first state in the country where breeding of dogs of a particular breed will be banned. Before this, many countries have banned its cultivation in their own country. It is worth noting that in New Zealand, France, Belgium there is a ban on Pitbull's cradle.
178 people have Rottweiler in Lucknow
According to data recorded in government papers, 178 people have adopted Rottweilers in Lucknow. This dog is known to be quite violent. Recently, a 10-year-old girl was bitten by a dog of this species in a flat in Gomti Nagar Extension. Rottweiler breed dogs are mainly found in Germany. It is one of the most famous species in the world. They are very powerful, especially their jaws. They are used for defense. Usually they don't like strangers and other dogs at all.
5 thousand people have dogs of dangerous species
There are about 5000 people in UP, in whom Siberian, Husky, Daberman, Pinscher and Boxer breed-724, Pitbull and Rottweiler dogs have been bred. For the sake of the dog species, many municipal companies have now imposed a registration fee here. It was already there in Lucknow, but it has been implemented anew in Prayagraj. In Lucknow alone, there are 927 people who have raised dogs of violent breeds. In this, Siberian, Husky, Daberman, Pinscher and Boxer breeds are close to 724 people.
Latest Uttar Pradesh News