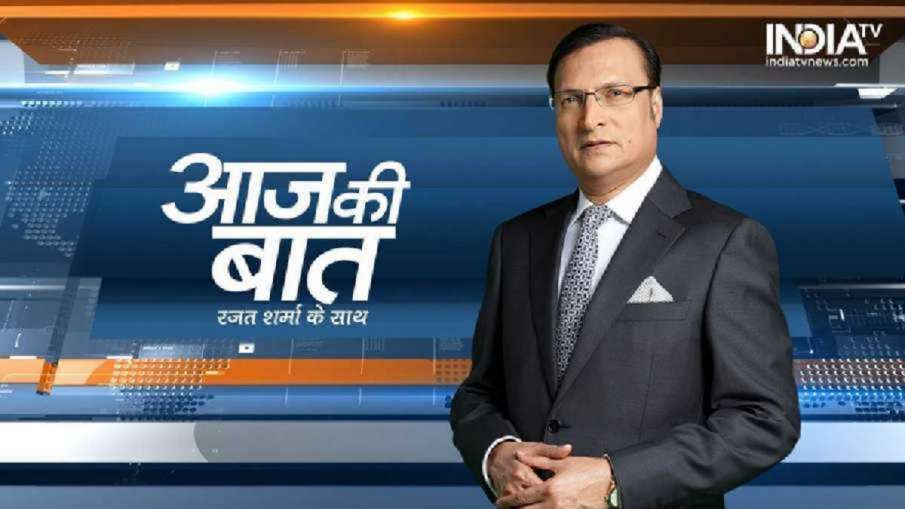 The issue of Aftab Poonawala being responsible for the barbaric murder of Shraddha has been raised in the ongoing election campaign in Gujarat. All India Majlis Ittehadul Muslimeen chief Asaduddin Owaisi on Thursday expressed anger over Aftab dismembering his live-in partner. Owaisi said that this matter should not be seen from a religious point of view. Owaisi said: 'This is not a question of love jihad. This is an issue related to the exploitation and oppression of a woman and it must be seen from this perspective. This incident should be condemned.
Owaisi said this when BJP leader and Assam Chief Minister Himanta Biswa Sharma said at a party meeting in Delhi that India does not need people like Aftab, the country needs a uniform civil code and that "Love Jihad" There should be a law against it. Owaisi said: 'BJP's policy in this (Aftab) case is completely wrong. Such incidents of barbaric killings are sad, but they should not be given a political colour. Such conditions should not be seen from the Hindu-Muslim point of view.
Owaisi said BJP is raising the issue of Aftab only because Aftab is a Muslim. In his meeting in Godhra, Owaisi raised the issue of Bilkis Bano and said, 'Today the Muslim of Gujarat is asking why you released the accused of rape and murder in the case of Bilkis Bano?'
Owaisi is trying to tell the Muslim voters in Gujarat that if Shraddha's killer was a Hindu, the BJP would not have blown up the case. Owaisi read a list of Hindus who killed women. Owaisi told his supporters that the crime is not new. But Aftab is a Muslim, therefore the case is given more importance. If there was a Hindu accused then no one would have asked questions.
The problem with Asaduddin Owaisi is that he tells less and misleads more. Owaisi does not say why the accused in Bilkis Bano were released by the court after completing their prison terms. He is right that the issue of Aftab and Shraddha is not love jihad. Shraddha already knew that Aftab was a Muslim. If Aftab had hidden his religion and befriended Shraddha by becoming a Hindu, then it could have been called love jihad.
But Owaisi's statement that Aftab is a Muslim is misleading and therefore given greater weight. This case became famous all over the country because Aftab brutally killed an innocent girl. This case shook people's hearts because the girl who left her home and family for Aftab was cut into 35 pieces by Aftab. Shraddha's body parts were kept in the refrigerator. Every day after midnight go to the forest and throw away the body parts. This barbaric incident made people cry. Shraddha argued with her parents and chose Aftab as her life partner, but Aftab kept his severed head in the fridge. Aftab kept ordering food in the comfort of the same house and kept his food in the same fridge where Shraddha's severed body parts were kept.
Owaisi should understand that such a stone-hearted person who brutally cut the dead body into pieces, even though he was a Hindu, there would have been as much discussion on this matter. Owaisi saheb forgot that 10 years ago Nirbhaya was gang-raped and vandalized in Delhi and this incident made media headlines all over India. Those who brutalized him were not Muslims. So there is no need to make such a matter a Hindu-Muslim issue.
I agree that Assam Chief Minister Himanta Vishwa Sharma should not have presented Aftab's issue as 'love jihad'. But Owaisi also should not have spoken the names of Hindu murderers. But the entire blame cannot be given to Asaduddin Owaisi alone. It should also be understood that leaders like Owaisi only get a chance to say all this when some crazy elements do such things in the name of religion.
Supporters of Vishwa Hindu Parishad and Bajrang Dal thrashed three Muslim youths on Thursday at the Bhagwan Mahavir University campus in Surat. The attackers were not university students. He had come from outside and was wearing a mask. He warned the Muslim youth to stay away from Hindu girls and left the campus in peace. When the video of this incident went viral, it was learned that more than 20 people had entered the campus of Bhagwan Mahavir University. These people had grabbed three Muslim youths and beaten them up.
The university administration also remained silent about this incident initially. The three students who were beaten did not complain to the police either. But when the video went viral, the Vishwa Hindu Parishad took responsibility for killing the Muslim students. VHP local treasurer Dinesh Navadiya said the move was taken in self-defence. He said: 'We had received information that a big conspiracy is afoot to trap Hindu girls from Surat's Bhagwan Mahavir College in 'Love Jihad'. VHP and Bajrang Dal investigated this complaint and we found truth in it. Our workers did this for the safety of Hindu girls. The university's registrar has now assured to investigate the matter.
In the safety and religion of the girls, the way Surat was beaten up should be condemned. Even assuming for a moment that Muslim boys were trying to seduce Hindu girls, the Bajrang Dal people should not have taken the law into their own hands. If he was in doubt or had any complaint, he should have gone to the police.
It is a shame that those who thrashed beat their chests and say they thrashed Muslim youths. This is called theft and on top of that it is called sina jori. The entrepreneurs of these religions should have at least considered that this university is named after Lord Mahavir who gave the message of non-violence and harmony. The police should take action against the perpetrators of violence. (Rajat Sharma)
Watch: Aaj Ki Baat With Rajat Sharma full episode of 24th November 2022
Latest India News