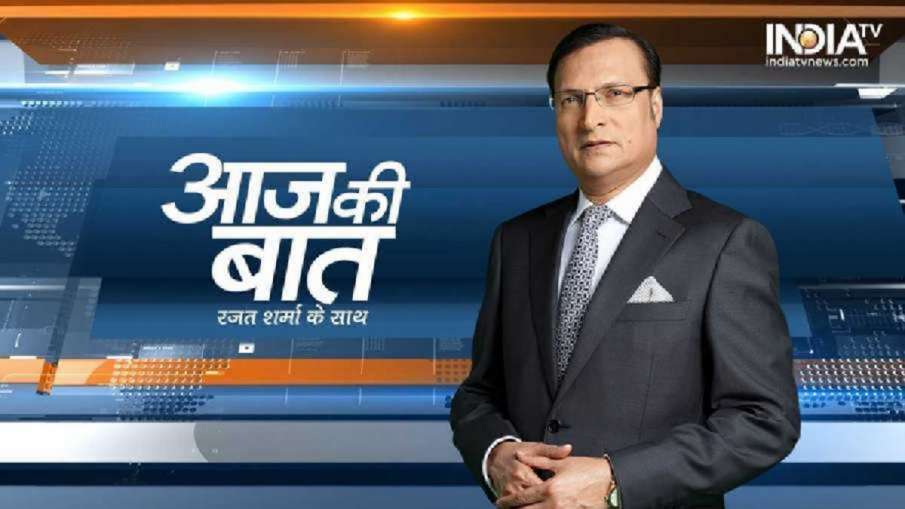 If Modi rigged the elections, how did Congress win in Rajasthan and Chhattisgarh, Aam Aadmi Party in Delhi and Punjab and TMC in Bengal?
There was a tough fight between the Congress and the BJP on Friday. Congress leaders took to the streets wearing black clothing against inflation and unemployment. Congress had kept the dress code black for this protest. Therefore, all the leaders were asked to come wearing black clothes. Sonia Gandhi, Rahul and Priyanka also participated in the protest wearing black clothes. Senior party leader Mallikarjun Kharge had come wearing a black lungi and a black safa.
All the Congress MPs including Sonia Gandhi, Rahul Gandhi were to march from Parliament to Rashtrapati Bhavan but police stopped them near Vijay Chowk. Here Congress leaders were detained and taken to Kingsway Camp Police Lines. In the evening, the police released these leaders.
Party general secretary Priyanka Gandhi led a group of Congress workers. The group was to march from the party headquarters on Akbar Road to the Prime Minister's residence, Lok Kalyan Marg, but the police stopped them and took them into custody. Meanwhile, Priyanka Gandhi went ahead and started crossing the barricades. Despite all the requests of the police, Priyanka crossed the barricades and then she sat on the road. When the talks failed, the police picked up Priyanka Gandhi like other Congress workers and forced her to sit in the police car. Congress leaders alleged that many of their leaders and workers were thrashed and thrashed by the police. Meanwhile, Delhi Police said Congress workers beat up several policemen, injuring them.
Before joining the protest, Rahul Gandhi held a press conference where he accused the Modi government of destroying democracy. He said that democracy is dying in India today. For the last 70 years, the edifice of democracy, which was erected with every brick, is being demolished. He alleged that the opposition was being targeted by government agencies controlled by BJP and RSS.
Rahul Gandhi said that the whole of India knows that whoever raises his voice in protest is being harassed by the government. He gets arrested, gets put in jail. He said Hitler used to win elections too. Because he had captured all the institutions. Rahul Gandhi told the media: 'You give me all the institutions and I will tell you how to win elections.'
Many leaders including Priyanka Gandhi and Ashok Gehlot demonstrated with top hats. On one side the leaders were carrying gas cylinders and on the other side, in front of Akbar Road 24, Congress workers made brick ovens on the road and started cooking there. Congressional leaders said the price of gas has risen so much that people are being forced to cook on the stove again under duress. Vegetables and oil are so expensive that now vegetables must be boiled in water.
Targeting Rahul Gandhi, BJP leaders said: 'The whole country knows who imposed dictatorship during the 1975 Emergency.' Parliamentary Affairs Minister Pralhad Joshi said: 'Rahul Gandhi himself should see his party which is a family. It has become a property.
BJP leader Ravi Shankar Prasad said, "Rahul may have forgotten that journalists and editors were put behind bars by his grandmother Indira Gandhi during the Emergency. He said, 'Congress has now lost the support of the general public, people have stopped vote for the Congress, so Rahul Gandhi claims that now democracy has ended.' Union Minister Giriraj Singh said, "It was the Congress that had occupied all the institutions during its 60-year rule."


Rahul Gandhi's remarks on Friday against the Modi government reflect his view. He alleged that Hitler also used to win elections, but he should know that elections from panchayats to parliament have been free and fair in Modi's eight-year rule, though the Congress lost most of the elections. Is it fair to say that there is a dictatorship if the Congress fails to win elections?
During Narendra Modi's government in the country, assembly elections were held in Rajasthan and Chhattisgarh and the Congress government was formed there. Mamata Banerjee formed the government in West Bengal. Arvind Kejriwal's government was formed twice in Delhi. The Congress was defeated in Punjab and the Aam Aadmi Party government was formed. Aren't all these elections held democratically? Talking about dictatorship in the country after the defeat of one's party is not a healthy tradition of a democracy.
What surprised me the most about Rahul was when he said what he would need to win an election. Such remarks cannot be considered good for any democratic system. Thirdly, he said that RSS people are sitting everywhere. There is no proof of such things and there is no truth in it. Such things only reduce Rahul Gandhi's credibility, people's trust in him is less. What Rahul Gandhi said was not a political attack. Personal hatred for Modi was visible in them.
But the Congress is finding it difficult to respond to the political response that Amit Shah and CM Yogi gave to the Congress on Friday night. All the Congress leaders knew that the work to build the Ram temple in Ayodhya had started on August 5, but why did Rahul Gandhi decide to protest across the country wearing black clothes on August 5? Amit Shah captured this point. He said, "Congress deliberately chose August 5 as the day of protest, dressed in black and tried to show that Congress is still against the Ram temple. Amit Shah said that Congress has faced such a situation because of appeasement , but Congress is not ready to learn a lesson. The ED attacks and inflation were just an excuse, the real pain of Congress is about the construction of the Ram temple.
Uttar Pradesh CM Yogi Adityanath said, 'August 5 is a day of pride for every Indian because on this day Bhoomi Pujan was completed for the construction of the Ram temple at Ram Janmabhoomi.' Yogi said, "The protest wearing black clothes on this day is an insult to all the devotees of Lord Ram and the Supreme Court which gave its verdict in favor of the temple. Now the Congress is stuck in the googly of Amit Shah and Yogi Adityanath."
Pawan Khera tweeted on behalf of Congress. He wrote: 'Congress raised questions on inflation, GST, unemployment and BJP again made the same temple-mosque in response. The questions of the public seem to be outside the Sahib's syllabus. But the question that Amit Shah and Yogi Adityanath asked the Congress about the Ram temple, the Congress will have to answer. (Rajat Sharma)
Watch: Full Episode of 'Aaj Ki Baat With Rajat Sharma' 5th August 2022
Latest India News