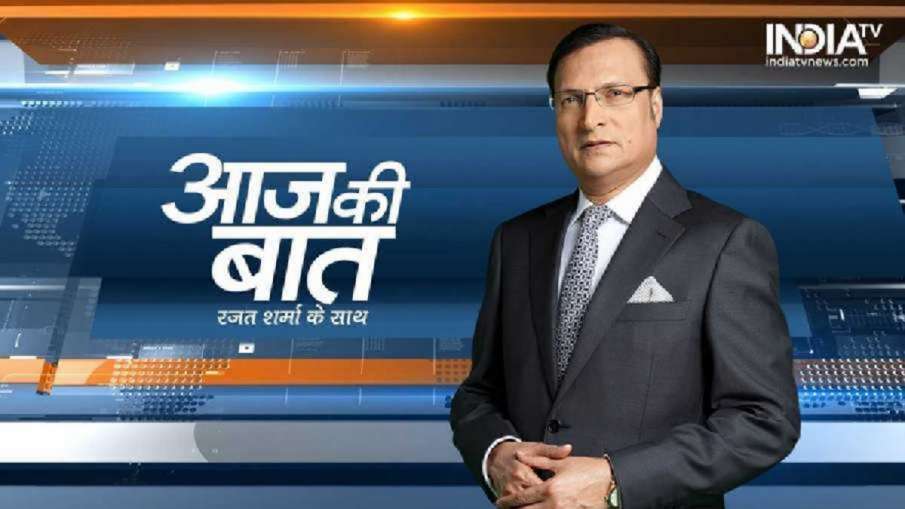 Punjab has come under the grip of drugs to an alarming level. Boys and girls are seen openly taking drugs in every city including Amritsar. In our primetime show 'Aaj Ki Baat' on Tuesday night, we came across disturbing pictures of a newlywed. The girl, wearing the bride's dress and wedding bracelet, was not even able to walk on the road. He had difficulty standing on his own two feet. This video is from the Maqboolpura area of ​​Amritsar, notorious for drug trafficking. She stood in one place for a long time to recover. She was intoxicated with opium.
This video is just a joke. The process of openly drugging and selling drugs continues throughout Punjab. In our show, we showed how used syringes are piled up on the side of the road. Maqboolpura, where most people have died from drug overdoses, is called the village of orphans and widows.
After watching the video of the newlyweds, I sent my reporters to meet the people living in the Maqboolpura area of ​​Amritsar. What they found was horrifying. Drug addiction has destroyed the social fabric of Punjab.
India TV reporter Gonika Arora, who went to Amritsar, said that despite having a police post nearby, drugs were being bought and sold openly in Maqboolpura. People here said that all the families lost their loved ones to drugs. A girl told our reporter that she has been taking drugs since last 10-12 years and she only goes to Maqboolpura to buy drugs. Our reporter also recorded videos of girls going in a rickshaw to take drugs.
Many people from Maqboolpura told our reporter that they want to sell their house after getting angry with the drug addicts because they start threatening people when they refuse to take drugs here. There are 12 lanes in the Maqboolpura area and in every street, drug dealing is evident. Neither the drug addicts are ready to go to the rehab center nor the police take action.
A few days ago a survey was done in Chandigarh PGI where it was found that every seventh person in Punjab is addicted to drugs. According to one estimate, there is a drug trade of Rs 7,500 crore in a year in Punjab. Due to drugs, crime in Punjab has increased by about 33 percent. It is worrying that death due to intoxication has seen the door of most of the houses in Punjab. On the walls of all the houses hang pictures of young boys who fell victim to drugs.
Our reporter noted 5 case studies of drug-affected families in Maqboolpura.
In the first house, a woman reveals to Rajbir how her husband got addicted to drugs and even sold the household items. The children do not even get bread twice in the house, the family is now on the verge of starvation, but her husband is not ready to stop taking drugs.
The other house belonged to 70-year-old Satpal Singh. They have only one son who became addicted to drugs 3 years ago. He told that only the son serves in his family, works as a bricklayer, but does not contribute a single penny to the house. He spends all his money on drugs. The police have also arrested him twice.
In the third case, our reporter went to the house of an elderly couple. He sat with a picture of his son with tears in his eyes. His son died of a drug overdose. The elderly couple has taken hold of the bed and they have no support.
In the fourth house, a woman named Bholi told how the drugs took her husband and son from her. Her husband was an alcoholic and died 4 years ago. Only 5 months after her husband's death, her 21-year-old son also left the world due to drug addiction.
In the fifth case study, our reporter met a 16-year-old boy. There were no elders left in his family. Her father and 2 uncles died due to drugs. The boy now works to feed his mother and two aunts.
The Indian TV reporter met local Aam Aadmi Party MLA Jeevan Jyot Kaur who defeated veteran Congress leader Navjot Singh Sidhu. He claimed that the authorities are taking action, and people here themselves have complained that the police in some cases harass the relatives. Jeevan Jyot claimed that the police were recovering drugs from the smugglers. But reality tells otherwise.
Our correspondent also met Arun Pal Singh, Superintendent of Police, Amritsar. Singh said he has seen the video of the newlywed and she has been sent to a rehab center. The police chief admitted that Maqboolpura has become a hot spot for drug smugglers, but since Amritsar is close to the international border, reining in drug smugglers is a big challenge.
Punjab police claim to have seized Rs 2.73 million in cash, 322 kg of heroin, 167 kg of opium, 145 kg of ganja, 222 quintals of poppy husk and drug tablets, capsules and injections worth Rs 16.9 lakh in the last two months from July 5 Huh. According to the police, it has arrested 4,223 drug smugglers and registered 3,236 FIRs.
After reviewing these numbers, I found that only 328 of these cases are related to drug trafficking, and the rest of the cases are related to drug use. This means that in the efforts the police have taken, the numbers are seen to be large, the demands are also made large, but the cases that have been raised are weak. Most people leave very easily and then get engaged in this business.
On Tuesday evening, when my prime time show 'Aaj Ki Baat' went on air, the news broke that 17 officers of the Punjab Police, including the SHO of Maqboolpura, have been transferred. But such pretentious action will not get rid of this serious problem.
It is a bitter truth that Punjab lacks political will against drugs. Be it the party, no one has acted honestly in this matter. When the Akali Dal was in power, the Congress used to raise the issue of narcotics strongly. Rahul Gandhi had promised to make Punjab drug free. When the Congress government came, Navjot Singh Sidhu made a lot of noise about drugs, but in 5 years no major work was done against drugs.
Shortly before the elections, after registering a case against the leaders of Akali Dal, they got their arrests, though the public understood the reality and gave an answer to Sidhu in the elections. After this the public made Jeevan Jyot Kaur MLA but she also has not been able to do anything special yet. I think he should do his best to fulfill the promise made by AAP chief Arvind Kejriwal at election time to make Punjab free from the poison of drugs.
I still remember going to Amritsar in 2014 to shoot a special show of 'Aap Ki Adalat'. In it, BJP leader Arun Jaitley, who is contesting from Amritsar, was my guest. During that show, a girl standing crying with folded hands said: 'Punjab has everything, just for God's sake make our state drug free. Save the sons of Punjab.
That girl's voice still resonates in my ears. Drugs have ruined both the water of Punjab and the youth of Punjab. It is an issue on which all political parties should work together. The state and central governments should come together to make a concrete strategy to solve this problem. (Rajat Sharma)
Watch: Full Episode of 'Aaj Ki Baat Ke Saath Rajat Sharma' 13th September 2022
Latest India News