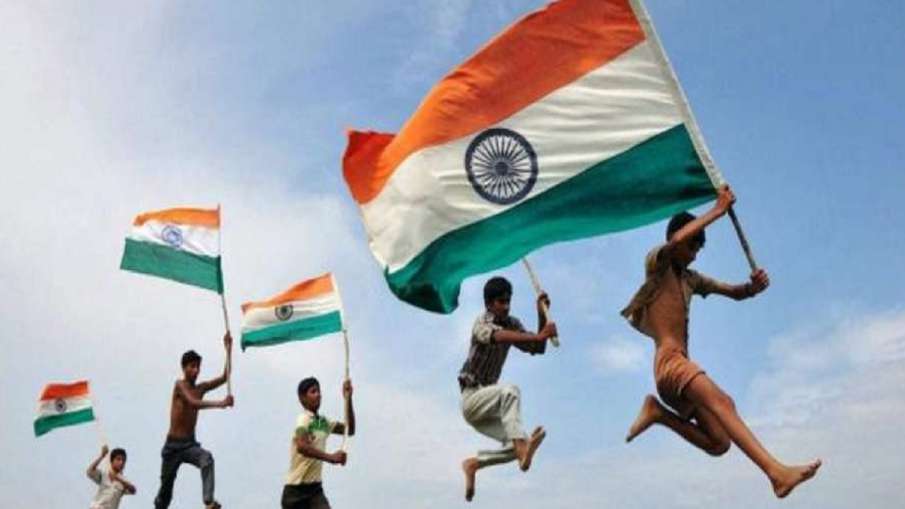 Highlights
Special preparation for August 15 in Chhattisgarh
Self-help group women make tricolor
Tricolor made by women will be hoisted in government offices
Independence Day 2022: Under the 'Har Ghar Jhanda' program in Chhattisgarh, the tricolor flag prepared by women from self-help groups in the state will be hoisted. Public relations department officials said on Wednesday, "The Har Ghar Jhanda program is being organized to celebrate the nectar year of independence. This year, on Independence Day, under the Har Ghar Jhanda programme, the tricolor flag prepared by the women of Chhattisgarh Self Help Group, be hoisted The women of the group are preparing the tricolor flag with a spirit of patriotism and also empowering themselves economically.
Flags made by women will be hoisted everywhere
He said, "The tricolor flag is being made by the women of the Parvati Self-Help Group in Dantewada district. These women see the work of making flags not just as a job but as a service to the country." Yamini Sahu of the Women Self-Help Group from Komakhan in Mahasamund district said that they have recently received orders to make one and a half thousand flags. After this, more orders will be received. Sahu said that the flags made by the women of his group will be hoisted in the homes and government offices of the district which is a matter of pride for them.
The 'Har Ghar Tiranga' campaign will run from August 11 to 15
Officials associated with the Aajeevika Mission said that the Khadi cloth has been procured locally from the Khadi Village Industries Board and polyester cloth has been procured from textile mills to make the tricolor flag. Officials said these flags made by members of women's groups would be made available for sale in village-to-village ration shops along with C-Mart at affordable prices. He said that on the occasion of the completion of 75 years of independence, the Amrit Mahotsav of independence is being celebrated across the country. During this festival, the tricolor campaign will run from August 11 to 15 in every home. During the campaign, the citizens of the country will celebrate independence by raising the tricolor flag in their respective homes.
Latest India News