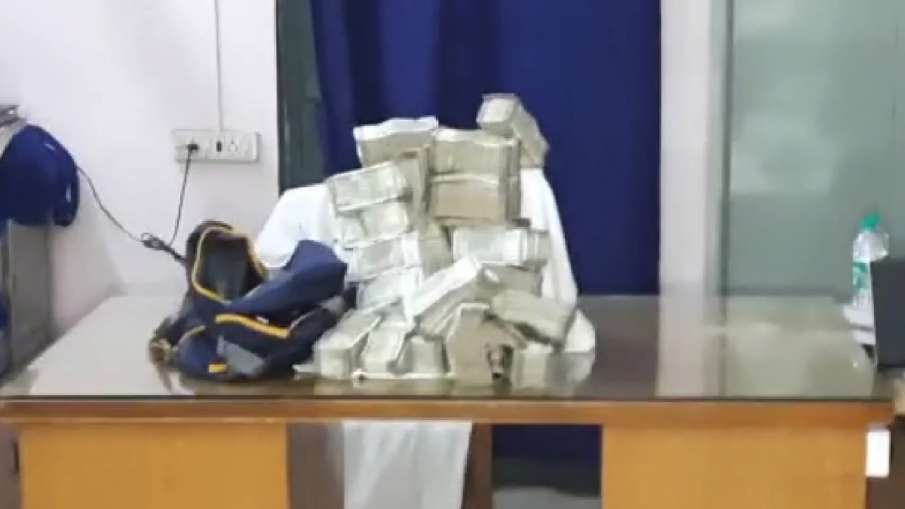 Highlights
Huge amount of cash seized from Congress MLA's car
The police arrested 5 people including the driver
Cash was so much that a machine had to be ordered to count
West Bengal News: On Saturday evening, three Congress members from Jharkhand were stopped by the police in West Bengal's Howrah district and their vehicles were searched. A large amount of cash was found from the car. A total of five people in the car, including the driver, have been detained. The police said that based on the informant's information, we carried out this act. We had received information that huge amount of cash was being transported in this vehicle. MLAs Irfan Ansari, Rajesh Katchap and Naman Bixal, who were traveling in Congri, were stopped on National Highway-16 at Ranihati in Panchla police station area. Howrah (Rural) Superintendent of Police Swati Bhangalia said, "We had received accurate information that a huge amount of money was being carried in a car. We started searching the vehicles and stopped this car which was carrying three MLAs. A large amount of cash from the car.
cash counting machine
Police said the cash was so large that a machine had to be ordered to count it. The MLAs are being questioned in this regard. Ansari is the MLA from Jamtara, while Kachhap is the MLA from Khijri in Ranchi district and Kongari from Kolebira in Simdega district. SP Swati Bhangalia said Jharkhand Police has also been informed as the seized vehicle is registered in that state and the three detained MLAs also belong to the same state.
According to Trinamool Congress general secretary and party spokesperson Kunal Ghosh, it is up to the Congress and its state president Adhir Ranjan Chowdhury to answer why his party members from Jharkhand came to West Bengal with so much money. "Only today he celebrated the cash recovery from Arpita Mukherjee's residence. Now he had to answer. But we are keeping a close eye on the whole development," Ghosh said. Despite repeated attempts, Choudhary could not be reached for comment.
Latest India News