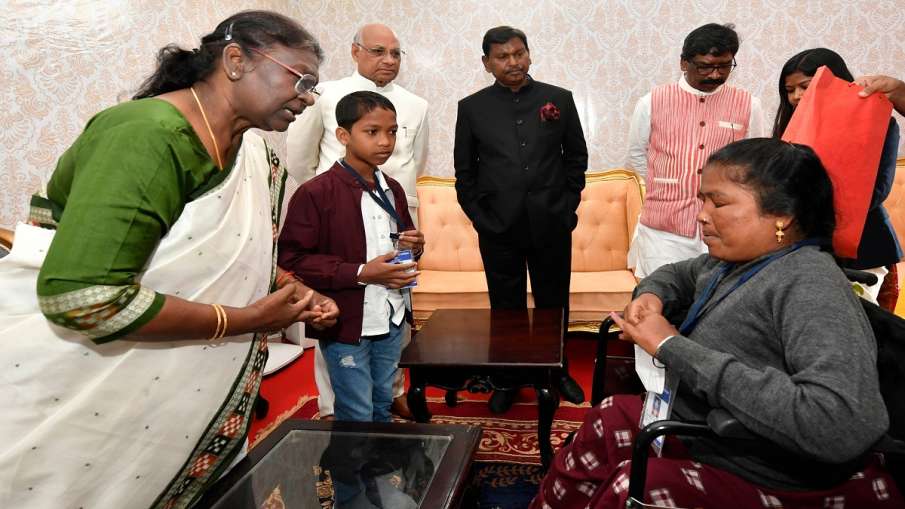 Ranchi: President Draupadi Murmu had reached Ulihatu village in Jharkhand on Tuesday to pay homage to the memory of tribal megastar Birsa Munda. During this visit of the President, a 10-year-old boy, Dilip Munda was also invited as a special guest. The child was accompanied by his mother. The president patted the boy on the back and inquired about his mother's well-being. In fact, this is the child Draupadi Murmu adopted 5 years ago when she was the Governor of Jharkhand.
Divyang's mother was a victim of Naxalite exploitation
This child named Dilip Munda, who lives in Gudabandha town of East Singhbhum district of Jharkhand, is a class V student. He was born in difficult circumstances, but now his dreams are high. His mother is Divyang, who was a victim of exploitation by a Naxalite. When this child came into the world, the question was, who would take care of him?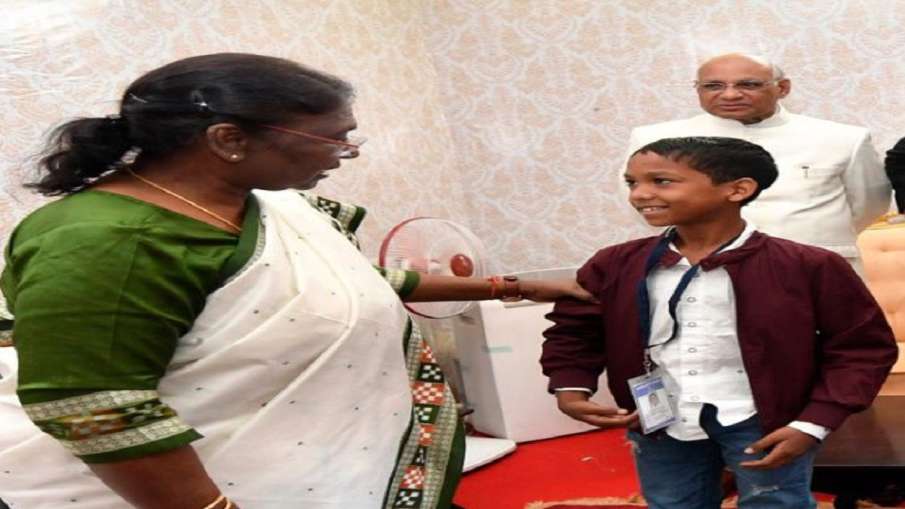 Draupadi Murmu and Dilip Munda
Murmu sends gifts to the child and his mother every Diwali
After the birth of Dilip, when the story of his mother's helplessness came out in the media, Draupadi Murmu, who was the Governor of Jharkhand at the time, took notice. On his instructions, the officers of the administration had reached the Raj Bhavan in Ranchi with the mother and son. Murmu had adopted her and took responsibility for her upbringing and education. Since then, his needs have been met by Murmu and Raj Bhavan. Murmu does not forget to send gifts to this child and his mother every Diwali.
Dileep studies in fifth standard in English medium school
Dileep and his mother were specially invited during the President's visit on Tuesday. The President asked Dileep about his studies. Gave him affection and told him to study diligently. Later, his pictures were also tweeted from the President's Twitter handle. Dileep is currently studying in class V in an English medium school in Dhalbhumgarh town. He aspires to be a doctor when he grows up.
Latest India News