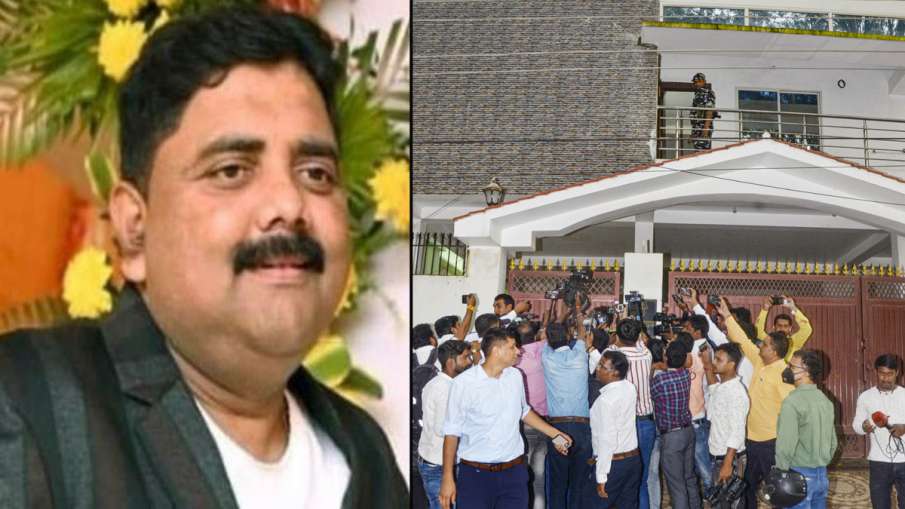 Highlights
2 AK-47s recovered from the house of a close aide of CM Hemant Soren
The ED has searched Prem Prakash's premises since morning
Prem Prakash's big hand in transfer and posting of IAS-IPS
Prem Prakash: ED on Wednesday Ranchi Two AKs from a power broker named Prem Prakash 47, he was a minor bank clerk about 15 years ago. This job also got him for compassionate reasons after the death of his father who worked in the bank. Originally from Sasaram in Bihar, this person came to Jharkhand just 7-8 years ago and made a huge impact from power to bureaucracy. Alam was that from IAS-IPS to big bureaucrats, from their transfer to posting, they used to attend his court.
While working in the bank came in contact with some politicians in Bihar.
From the previous BJP government in Jharkhand to today's coalition government, there has never been any loss in its influence. First of all, in 2015-16, he got the grace of a former state secretary and got the job of delivering eggs for midday meals across Jharkhand. It is said that while working in the bank, he first came in contact with some politicians in Bihar and then started working to launder their black money. He cleaned his hands of a great leader of Bihar and fled from there to Jharkhand. He had to leave his bank job. While delivering eggs in Jharkhand, he gained access to officers and politicians and began managing contracts and leases. Soon he became the most influential power broker in the corridor of power in Jharkhand.
Big personalities used to be guests at Prem Prakash's parties
He often organized parties in an apartment opposite Road No. 5 in Ashok Nagar, Ranchi's posh area, and in the penthouse of an apartment in Bariatu, where many big personalities used to be his guests. He has owned several SUVs. All his vehicles have number 007. In the month of May last year, when the ED raided the places of Jharkhand senior IAS Pooja Singhal, her husband and others in connection with laundering the amount of MNREGA scam and then several officers of the Mines Department were questioned, including Prem. Prakash, two- Connections of three power brokers also came to the fore.
On May 25, many documents were found in raids at 5 locations.
On May 25, more documents were found in raids on his five locations. He was already aware of these impressions. So he destroyed all his smartphones. At that time, after several rounds of questioning, the ED had released him on the condition that he would appear when called for questioning again. Later, ED obtained his call details from mobile companies and also collected a lot of digital evidence, then 18 places of him and his close friends were searched for the second time on Wednesday.
Latest India News