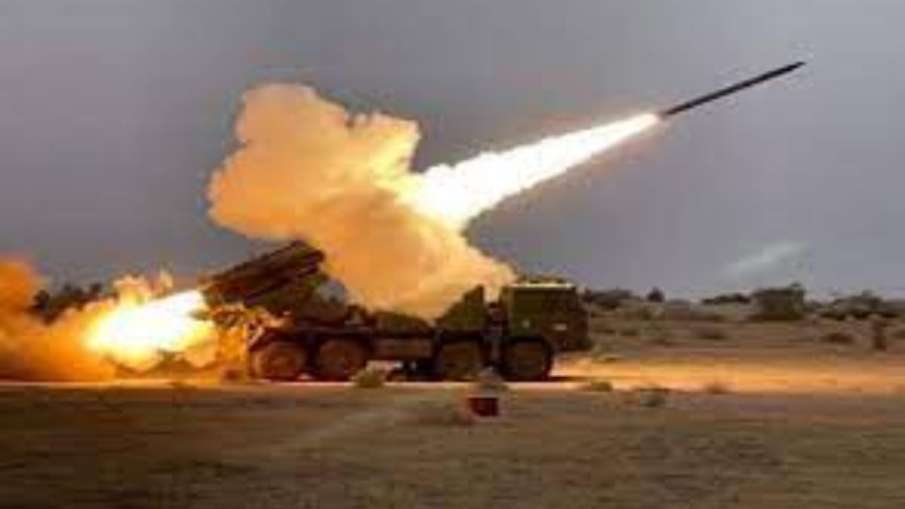 Highlights
Enemies and infiltrating terrorists hiding on the border are now eliminated in seconds
Enemies will not be able to escape even with this weapon
Guided rocket launcher will kill enemies hidden on the border up to 75 km
Indo-Pak-China border: India has prepared indigenous weapons for the destruction of enemies in the border and inaccessible mountain areas adjacent to Pakistan and China. Which will destroy all enemy positions not in minutes but in seconds as soon as orders are received. The scientists in the country have created a guided rocket launcher to hit the sixes of the enemies, which will follow the instructions in the inaccessible and mountainous areas and destroy the enemy hidden in the difficult area.
In the wake of the ever growing World War III in the world, India is constantly upgrading and strengthening its military capability along with securing its borders. This effort is also an important step in that direction. India is steadily climbing the ladder of success in realizing Prime Minister Modi's dreams of achieving self-reliance in the field of defence. Under Made in India, it makes a weapon of its own security. At the same time, he also increases the economic income by selling it to other countries.
Guided rocket launcher will hit 75 km
Ordinary rocket launchers were not so successful in inhospitable and harsh mountain areas. Because of the difficult roads, the targets of ordinary rocket launchers were often missed. Therefore, India has prepared this guided missile launcher to teach a lesson to the terrorists who are trying to infiltrate the border areas and the enemies who are hiding. Which is also a multi barrel. Engineers of Ordnance Factory (OFC), a unit of Advanced Weapon Equipments India Limited located in Kanpur, UP, has succeeded in making it.
Ability to fire a dozen rockets in 44 seconds
How devastating this guided missile launcher is going to be to the enemies on the Pakistan-China border can be gauged from the fact that it has the ability to fire 12 rockets in just 44 seconds. Obviously, it swarms enemies in seconds without giving them a chance to recover. This will prevent Chinese and Pakistani infiltration as well as terrorist infiltration.
24 engineers worked hard to build up to 388 days
It is called Pinaka Multibarrel Guided Rocket Launcher System. The Mark One Enhanced Rocket Launcher System, which launched the earlier Pinaka rocket, had a range of only 45 km. It wasn't even guided. Whereas the modern rocket launcher can destroy enemy hideouts hidden up to 75 kilometers as well as guided. This will make it easier to determine the direction of the rocket. In such a situation, the enemy is hiding everywhere, but he will not be able to escape. To build this, 24 engineers from Kanpur OFC worked hard for 388 days.
Will also destroy tanks and landmines
This guided rocket launcher is so dangerous that it will find and destroy even tanks and secret landmines in seconds. Arrangements have also been made for the installation of lethal weapons in it. It can be equipped with high-explosive fragmentation cluster bombs, anti-tank, anti-personnel and land mines.
In an instant, the enemy becomes Khallas
OFC General Manager RK Sagar told that this will be a very effective weapon to eliminate enemies on the Indian border. Which will kill enemies in an instant and smoke all their bases. This will not give them a chance to recover and counterattack. This guided missile launcher has given the army a very lethal option to hit the earth from the ground. With this system, the army can easily destroy enemy positions.
Latest India News