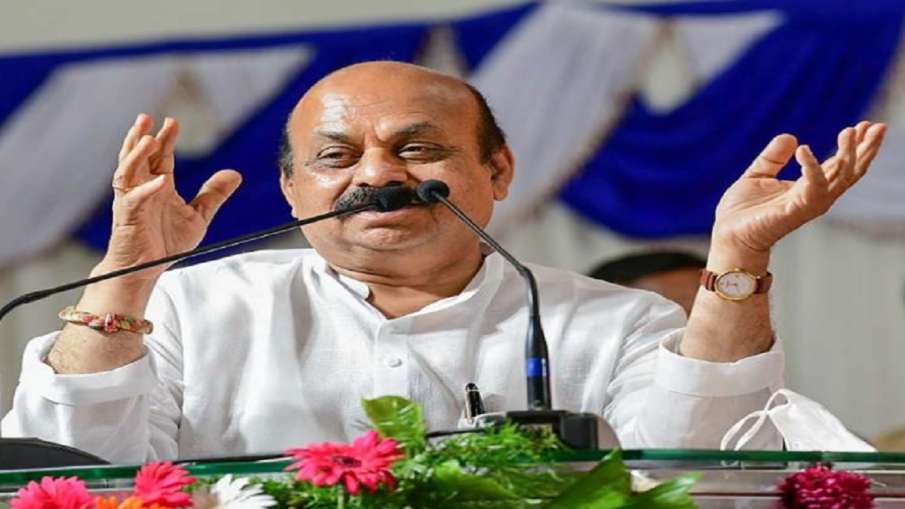 Karnataka News: Amid massive protests against the killing of BJP Yuva Morcha member Praveen Kumar Nettari in Dakshina Kannada district, the Karnataka government canceled its first anniversary celebrations at Vidhana Soudha and Janotsav in Doddaballapur. Chief Minister Basavaraj Bommai made this announcement at a press conference called at his RT Nagar residence in Bengaluru late on Wednesday evening. The decision was taken during an emergency meeting of the chief minister with party state president Nalin Kumar and other cabinet colleagues.
Seeing the plight of the deceased's family, the CM took this decision
Chief Minister Bommai said that I took the decision in view of the plight of the late leader's family. My conscience did not allow me to continue with the celebration of seeing the bereaved mother and wife. This decision was not made under pressure. Bommai said he would address a press conference at the site. There is pain and tension in the city after Praveen's murder. The necessary instructions have been given to the police till late in the evening.
CM apologizes to thousands of workers
He said I apologize to the thousands of workers who were ready to attend the huge conference organized in the neighboring town of Doddaballapur in Bengaluru. It was a platform to show the strength of the party in the surrounding districts, but I have canceled the function. Significantly, the killing of a Yuva Morcha leader in Karnataka has created a stir. The incident took place at Bellare in Sulia area of ​​Dakshina Kannada district. Manager Praveen Nettaru ran his shop in Bellare area. He was attacked by unidentified assailants riding a bicycle when he was on his way home after closing the shop. Praveen Nettaru was brutally murdered late in the evening of Tuesday, July 26, in Sulia taluka of the district.
Hindu organizations had cancelled
BJP workers protested against this murder outside Puttur Hospital till late night demanding justice for Praveen. At the same time, a bandh was called in Sulia and Puttur in protest against this murder by Hindu organizations. After the murder, Karnataka Chief Minister Basavaraj Bommai expressed deep condolences to the family members of the BJP leader and assured that justice would be done soon in the case. Bommai tweeted that the brutal murder of our party worker Pravin Nettaru from Dakshina Kannada district is condemnable. Those involved in such heinous crime will soon be arrested and punished according to the law. May Praveen's soul rest in peace, may God give his family strength to bear this pain.
The police are investigating
Bellary Police is investigating the case. Initially, it is learned that the attackers on the bike were not local people. According to the police, the killers had arrived in a vehicle with Kerala registration. Police suspect that after carrying out this heinous incident, they fled towards Kasaragod in Kerala. The police have formed a special team to find the killers. The police suspect that it may also be a revenge killing.
Latest India News