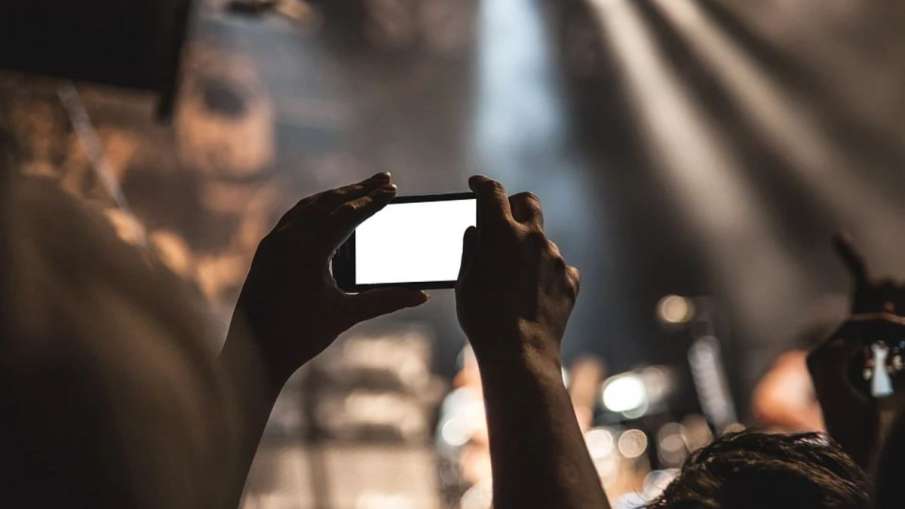 Highlights
Cases related to porn videos are increasing in the country
Chandigarh University case surprised everyone
There are laws and rights in the country regarding this
Chandigarh University offensive video case: What happened earlier in Chandigarh University shook the entire country. The girls, already feeling insecure, were shocked when it came to know that a girl staying in their hostel was making viral videos of them while they were taking a shower. This also worried his parents. There was a lot of uproar on social media, which hasn't stopped yet. While the university students also took to the streets and protested a lot. The latest update on this case is that the accused have been arrested and a team has been constituted for investigation.
One of the defendants is a student and the other is her boyfriend. A case has been registered against them under Section 354C of the Indian Penal Code and the IT Act. In such a situation, it is important for us to know what are the laws and rights of the aggrieved party in our country in case of making offensive videos. Section 354C is imposed on a woman when she outrages the modesty of a woman or does such an offensive act against her by which she is seriously injured. It has been classified as a very serious offence. Under this law, the punishment varies from 1 year to 5 years. Along with this there is also a fine. It is a crime that is not worth compromising on.
Although there are several sections in the IT Act, some of them are directly applicable in such cases. Where the police have the right to intervene and act.
What currents are there?
Section 66E – Provision on penalty for violation of privacy

§ 67 – Provisions regarding publication of offensive information

§ 67A – Provision on punishment for sexual intercourse or the publication or transmission of indecent information by electronic means

Section 67B – Publication or electronic transmission of such objectionable material in which children are shown in an obscene condition

Section 72A – Breach of your confidence and privacy provision
Women are victimized on a large scale
Many women become victims in case of making obscene videos viral. Many times they get caught in the false trap of love and their obscene pictures or videos are taken which are made viral on social media and sometimes pictures and videos are taken without informing them. Most cases are of spy camera. They are installed in bathrooms or hotel rooms. Because of which women do not even notice and videos are recorded. Which are later made viral. There are many cases where the normal image itself is transformed and made viral. They are blackmailed through these videos. Women do not tell about this to their family and friends for fear of respect. But she can deal with such cases using the rights provided by law.
What are the rights of women-
1. Prohibition of Indecent Representation of Women Act 1986
If the picture of a woman is edited and made viral by making it obscene, action will be taken against the accused under Section 6 of this Act.
2. IT Act 2000
Taking, sending or publishing pictures of someone without informing them is an offense under section 66A of the IT Act. in which punitive measures are taken. In this case, the culprit gets a jail term of 3 years and a fine of one lakh rupees. On the other hand, if obscene material is sent by a woman through social media, then Section 67 applies. A case has also been registered under this section in the Chandigarh University case.
3. Indian Penal Code, 1860
If a woman is forced to have a physical relationship on the basis of her pornographic picture or video, then a case of physical abuse will be registered. In which action is taken under Section 354 (A) of the IPC. Anyone found guilty in the case faces a jail term of 3 years, a fine or both.
If a picture is taken of a woman bathing, changing clothes or in a nude state, then this criminal activity falls under the category of section 354C. A case has also been registered under this in the Chandigarh case. If found guilty, the perpetrator can be imprisoned for up to 5 years and fined.
If private photographs of a woman are taken with her consent, but they are published without permission, it will also be considered a crime. Punitive action will be taken against the accused.
4. POCSO Act, 2012
If such an offense is committed with a girl below 18 years, a case is registered under the POCSO Act. The provisions on child pornography are also extremely strict.
How to avoid such crimes?
The most important thing for women is to be aware

Tell family and friends if someone makes such threats

stay away from online dating apps

do not chat obscenely with anyone

Don't let anyone take your private photos

Check spy cameras before staying in public places such as hotels
If this crime happens to women, then they can go to the police station and register an AFI. It will be kept confidential. No one can reveal the name or identity of the wronged woman. Neither the media can reveal the identity of the victim, nor can the police.
How can I complain?
First, collect the necessary evidence.

Accumulate number, Facebook ID, WhatsApp number, screenshots, collect this information as much as possible. If you can record audio and video, save it as well.

Screenshots of the accused's messages, emails, WhatsApp and Facebook chats can also be good evidence.
The government has set up a cyber cell to deal with cyber crime. Where a complaint can be filed in such cases. Apart from this, the victim can file a complaint at the local police station. Complaints can be lodged with Cyber ​​​​Cell India from anywhere.
Latest India News